8 Stylish Substitutes for A Traditional Veil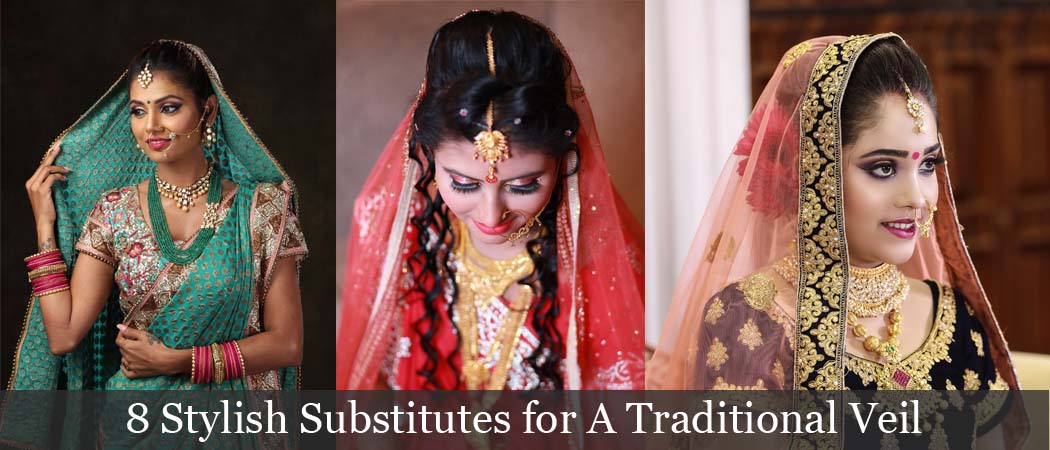 A wedding is a magical time for the whole family. However, most of the pressure falls on the groom and the bride as they are the showstoppers for the day. In most cases, people like to take the traditional way on their wedding day. It is a way to fulfill the desire of their families. However, sometimes it is also okay doing a little bit of experimentation to have a unique look. Most Indian brides will wear some veil on their wedding day. However, what if they wore something entirely different?
Some alternatives to veils for the wedding day:
• Embellished hair combs: In the history, hair combs made of precious metals and ivory were passed down as family heirlooms. So, decorated hair combs can be a great accessory in place of the veil. An elegant wedding venue will require a beautiful hair comb that has been made explicitly for the bride.
• Flower Crowns: In recent years, flowers have taken up a prominent place in the wedding. Couples like to focus on the floral decoration of their venue. So, the bride can sport a one-of-a-kind flower crown that has been specially designed for her upcoming D-day.
• A Tiara: On the wedding day, a bride feels just like a princess. What is an essential part of being a princess? It has to be a tiara. You will spot wedding tiaras, especially at Royal weddings. They are unique and often makes the bride look amazing.
• Bridal Headbands: If you are planning to ditch the veil, you can try a bridal headband. Most brides wear it with their covers, but you can choose one which is embellished in a way that it will take up a considerable amount of place.
• A hat: A hat as an accessory is seldom seen these days. However, once upon a time, it was an essential part of the outfit. You can bring that concept back by sporting a hat on your wedding day. You can wear bridal hats which are made for the purpose.
• Bridal Hair Vine: Imagine the best Winter wedding venues that you want to have. You can sport an embellished bridal hair vine that will show off your beautiful hair. They are unique and will provide you with lovely photos.
• Bridal Boho Headpiece: If you are a bride who always had a style of their own, you can try boho headpieces that are specially made for weddings. You can either choose Cubic Zirconia or Pearls according to the look that you are going for.
• An Embellished Veil: Is your family insisting you to wear a veil? Fear not. You can always go for an embellished mask which is a little different to the traditional ones.
If you are looking for the perfect wedding destination in Nellore, you should check out the Anapalli Convention Centre. They have an extensive area where you can organize your event, and you will be able to remain tension free. Visit their website http://www.anapalliconvention.in/ for more information related to booking the place. tad